Welcome to NW Regional Day 2021 Raffle Page
We have some stunning raffle prizes for you to win! Seven colourful hand-crafted bags, filled to the brim with lots of stitchery items.
Payment details have changed due to changes within the Embroiderers' Guild. Payment is now £8 which includes one raffle ticket. Persons who have purchased more that one raffle ticket previously will have them all entered into the draw for Raffle Bags which will take place on Saturday 24th April 2021.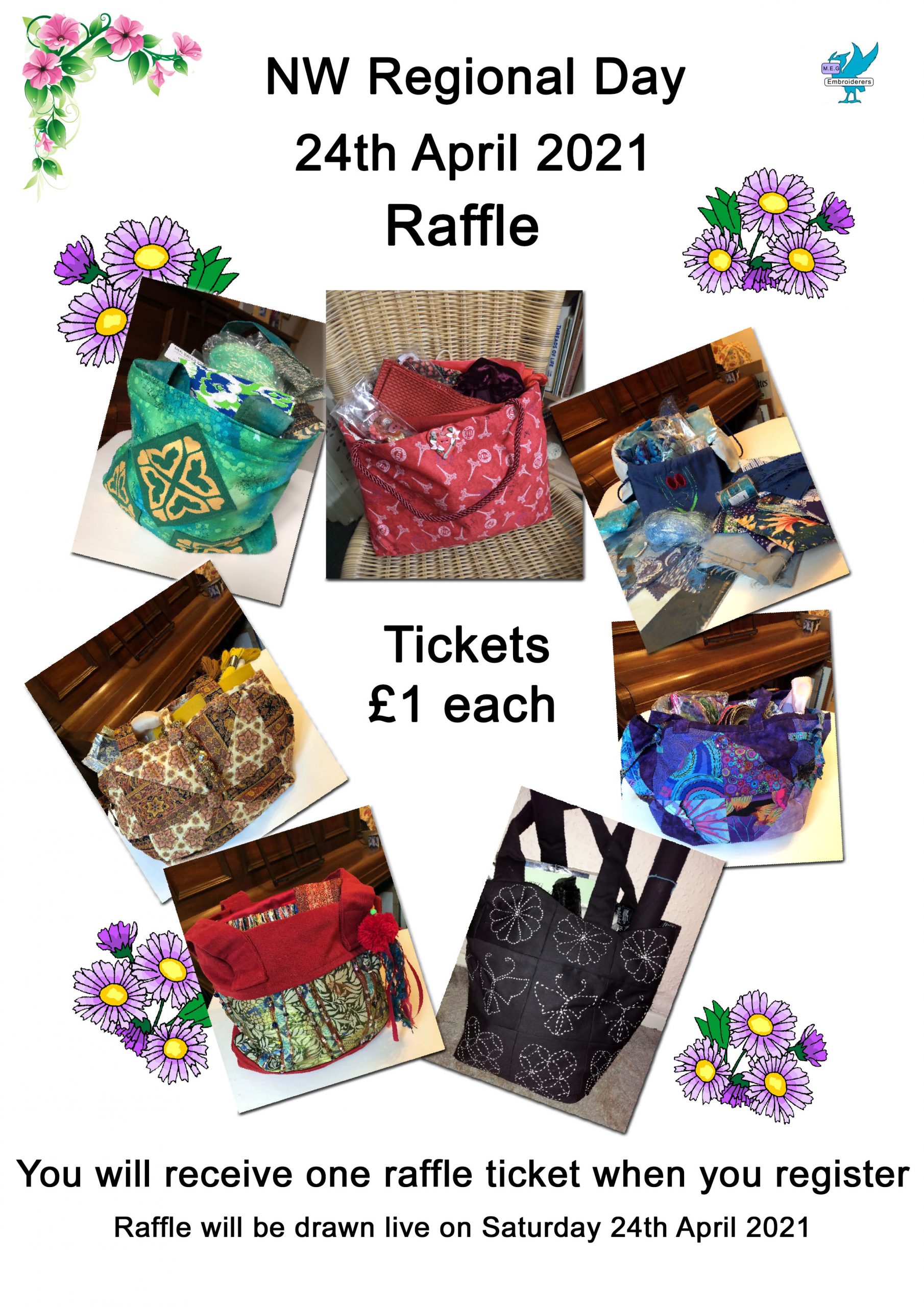 Green Bag made by Elsie Watkins, Blue Bag made by Brenda Muller, Red & Green Bag made by Olive Halsall, Purple Bag made by Alice Bradley, Yellow Bag made by Olive Marshall, Black & White Bag made by members of Warrington branch, Red Bag made by members of North Wales branch.
---