Christmas Greetings from Rubina Porter MBE- Dec 2021
I would like to wish you all a very merry Christmas and happy New Year! Thank you all for your support for the mothers and children at Sreepur.

Keep well and safe,

Ruby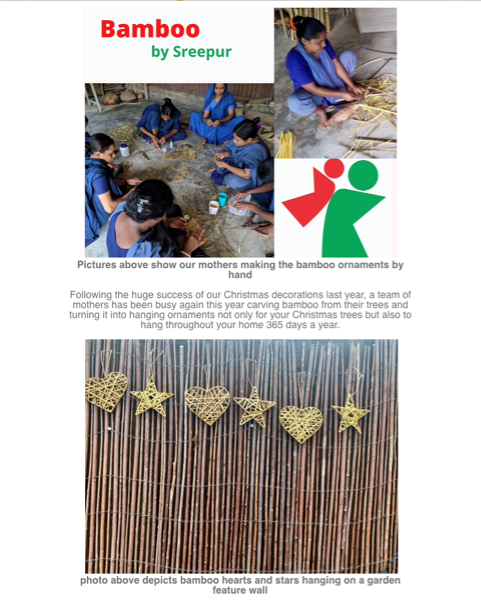 Dame Sarah Storey -congratulations from Sreepur
We are all so very proud of our patron Dame Sarah Storey after her great achievement at the 2020 Tokyo Paralympics. Her total of 28 Paralympic medals including 17 gold medals makes her the most successful (by gold medals) and most decorated (by total medals) British Paralympian of all time as well as one of the most decorated Paralympic athletes of all time.
The mothers and children will enjoy the celebration at Sreepur!
---
Webinars for fundraising – May 2021
A message from Rubina Porter MBE-
Bangladesh is struggling with a second wave of Covid, a dreadful situation. They are running out of vaccine and appealing for help from the West. Thinking of them every day and hope things improve soon,

Ruby
Perhaps you would like to join Ruby Porter on 3rd July at 2pm. She will be doing a Zoom webinar on Kantha embroidery (cost £10) to fundraise for Sreepur Village. Full details below,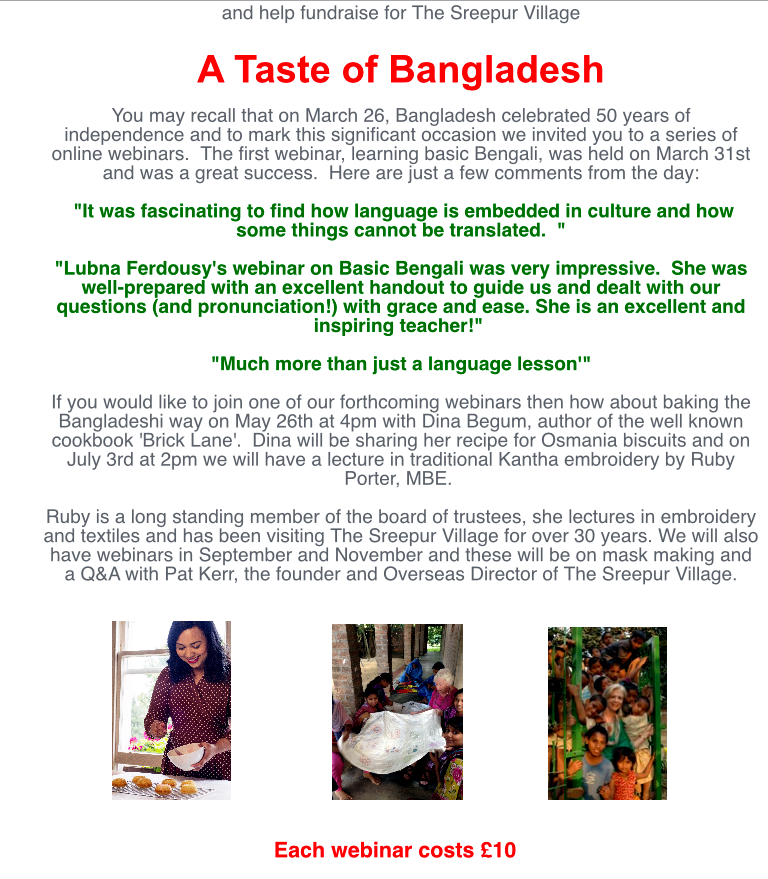 https://sreepurvillage.beaconforms.com/form/96cb3160
---
International Women's Day – 8th March 2021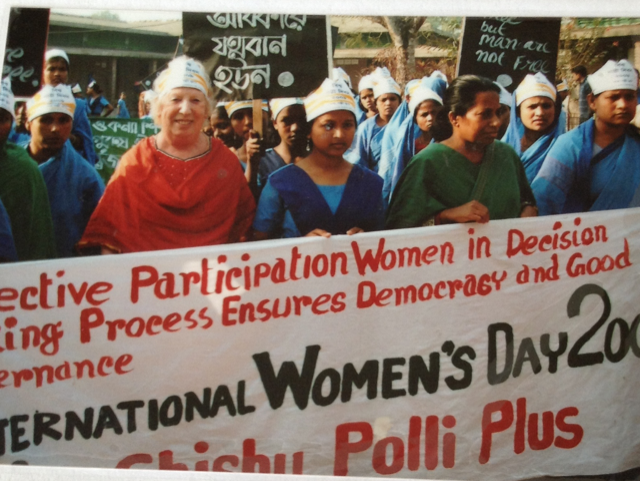 Latest photo from Sreepur- March 2021
Ruby has sent us a photo from Sreepur Village. Life is carrying on amidst the pandemic.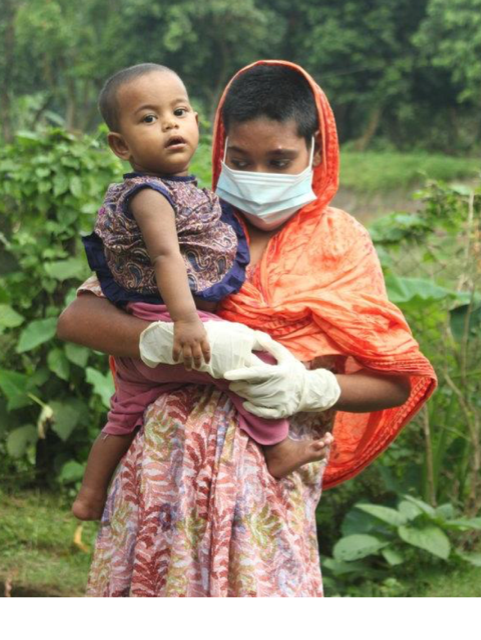 Some more news from Sreepur – February 2021
Rubina Porter MBE reports-
I am delighted to say all is going well at Sreepur. It has been a very difficult time for us all but can you imagine the organising of the lockdown on Bangladesh.
Thirty of our most vulnerable people have received the Oxford vaccination. We are moving onward and upward, it all takes time.
The first delivery of masks from Sreepur arrived recently and were sold out in twelve hours. We are awaiting another delivery very soon.
Thanks for all your support.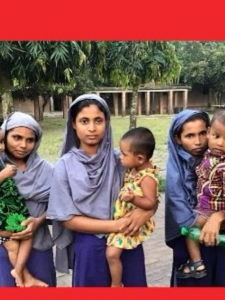 New Year message from Rubina Porter M.B.E.
May I wish you all a very happy, safe and healthy New Year 2021. It has been a very difficult time for Ken and I and all the family and I thank you all for your support.
We are living in dreadfully trying times. Sreepur is doing everything to protect to our mothers and children.
May I thank all the members of MEG who supported our daughter Janette who is also also a Trustee of Sreepur. She raised £700.00 with her world Fair Trade Sreepur porch sale in Aigburth. I also received £400 in donations. How kind of people to continue to support our amazing charity.
Ruby
Ruby's 10 year anniversary

Ten Years ago Rubina Porter received her MBE in the New Year Honours. Here are some pictures to remember her day at Buckingham Palace. Congratulations and well-deserved!
Bangladesh Conference
This is a picture of Ruby at the World Fair Trade Organization conference in Savar, Bangladesh some years ago with Reena.