Home page of Merseyside Embroiderers' Guild

Find us on Facebook, then LIKE us, SHARE and FOLLOW!
The next meeting of Merseyside Embroiderers' Guild is on Saturday 28th April 2018

10am – 4pm. We have a workshop "Basket Weave in Gold Work" with Golden Hinde. cost £20 for members and £25 for visitors. Places may still be available on this workshop but booking is essential. All enquiries to Sarah coursebooking@megonline.co.uk
All TALKS & WORKSHOPS are held in All Hallows Centre, Greenhill Road, Liverpool L18 6JJ (Unless otherwise stated)
---
April edition of Chair's Chat available… just click here!
---
Notes from the recent visit of Terry Murphy to MEG are available on Chair's Chat page… or click here...
---
NW Regional Day 2018 was held in Leyland on Saturday 21st April 2018 and Merseyside Young Embroiderers' won First, Second and Third prizes in the YE Kathleen Mansfield Award!! Well done Merseyside YE!! And congratulations to our YE Leader Val Heron!! Have a look at some photos of the day here….
---
Ten Plus Textiles have an exhibition in The Atkinson Art Gallery, Lord St, Southport PR8 1DB until Saturday 14th July 2018. See What's On for further details or click here to see some photos of the exhibition which are on Other Exhibitions page
---
Last Saturday Gill Roberts was our Speaker with "History of the Wedding Dress". She kept us entertained with a slide show of many styles of dresses through the ages and a wonderful array of wedding dresses she had made. To see more photos just click here….

---
---
---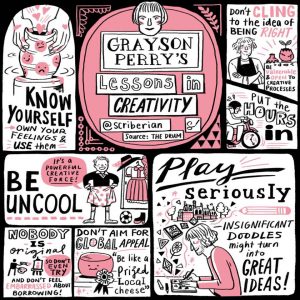 ---
Dilys Parry, one of our members, generously organised a trip to Kendal on Saturday 3rd
June to view the Quaker Tapestry. We had a very enjoyable day with sunshine all the way! The Quaker Tapestry Exhibition Centre staff were very friendly and informative, and the cafe served delicious food as well! Unfortunately we were not permitted to photograph any of the embroideries, but many thanks to Gill Roberts for the lovely photographs of our group.
---
---