Home page of Merseyside Embroiderers' Guild

Find us on Facebook, then LIKE us, SHARE and FOLLOW!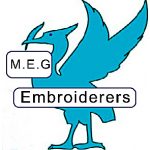 Next meeting-  will be held-

Until we can return to our meeting place in All Hallows we are holding regular Zoom meetings  with talks by various interesting speakers.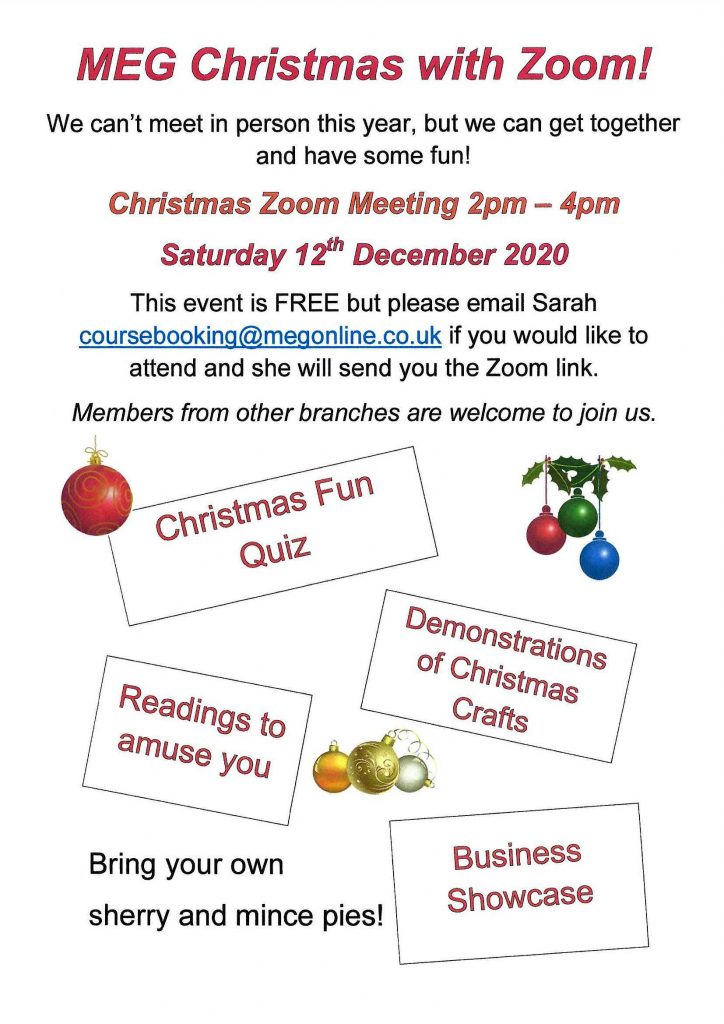 ---
---
On Saturday 14th November we had a very inspiring talk by Gill Roberts,
who is one of our long standing members. She showed us how to make a simple tote bag with bought handles. The pattern for this is available, so just email secretary@megonline.co.uk if you would like a copy. She also told us about her long journey trying to use up excess Kaffe Fassett fabric from a workshop she attended. Read all about it and see some photos of what she made here…
---
The Loving Earth Project
The LOVING EARTH PROJECT celebrates people, places, creatures and other things that we love but which  are threatened by  growing environmental breakdown. It offers a way in to help people engage with the issues without being overwhelmed. Individuals and groups are invited to explore how the future of something, someone or somewhere that we love is affected by our own actions.  The exploration can take many forms, including a community textile project which you can contribute to, or borrow to display, to inspire others. You are invited to explore these questions creatively, and if you wish to make a textile panel 30x30cm (plus borders), illustrating your answer to one of these queries, and to write a few words about your response to all three of them. 
You can send it to join a travelling exhibition of such panels, along with your written response .  If you send us  photos of your panels and texts online, they can inspire others through the internet gallery.
All MEG members are invited to join in and make a 30x30cm panel for this exhibition. What to do with your panel : Due to COVID-19, until further notice, please email lovingearthproject@gmail.com when your panel is complete. We will get in touch and let you know where to send your panel. If possible please send us a photo of the panel , together with your text, name  and contact details.
---
Embroiderers' Guild Summer School 2021
A message from  NW Regional Chair Sue Chisnall-Sumner-
It has come to light that bookings for Summer School 2021 have been very slow in coming in, and I would ask you to remind your members that it is important to book their places.We are very hopeful that Summer School 2021 will be okay to go ahead as it is scheduled for late in June (25th – 27th). If members feel uncertain about it actually happening and they do not book their places, it will certainly have to be cancelled due to lack of uptake. This would be a shame as if we find nearer the time that it could have safely gone ahead- it would be another event lost. So I would urge you to book your place as if you have every confidence in the event happening, otherwise we may lose this annual event entirely. If we find that nearer the time Covid is still in the picture and we and Waddow decide that it should be cancelled , we would of course refund any deposits made by members. We are reviewing the situation early March, and then we will make an informed decision. Normally the balance is not paid until May, but we will keep an eye on how we proceed and let you all know. So to sum it up- please please book your place.
---
Kathy Green has just had a banner she embroidered installed in St. Wilfred's Church, Liverpool. Beautiful work, Kathy!
---
We had a very interesting and inspiring Talk by Zoom with Helen Barnes recently. To see reviews of the day and some photographs please click here…….
---
Chair's Chat for November 2020 is available also Annual Report of Merseyside Embroiderers' Guild, just follow the link…
---
MEG Newsletter Issue Four, August 2020 available here
---
---
It was National Stitch Day 2019 on Saturday 22nd June and Vicky, Hilary, Liz, Karen, Brenda and Dilys met up in the magnificent setting of the Great Hall in Speke Hall, Liverpool for an afternoon of stitch. Brenda brought the Endeavour cloak and we had our MEG banner as examples of stitch. We were working on the slips for our ongoing Tudor Speke project. Visitors showed a lot of interest in our work and some had a go at some stitching. Photos available to view, just click here…
---
Our Endeavour exhibition in Sefton Park Palm House has now ended. We have some photos of this exhibition , just click here to see them..
---
We have photographs!! Photos of all the exhibits from our  sensational Endeavour exhibition may be viewed here…
---
CONTEMPORARY THREADS, a new textile arts group based in Liverpool
A group of stitchers who are members of the Quilters Guild and/or Embroiderers Guild have set up a new textile arts group, 
Contemporary
Threads, which will meet at St Michael's in the City, Upper Pitt St, Liverpool L1 5BD on the first Saturday of each month, from 10am – 2pm.
Any stitchers who are interested in textiles and mixed media are welcome to join. The aim of the group is to provide mutual inspiration for creating beautiful pieces; to encourage each other to stretch ourselves; and to share ideas and techniques.  We also aim to arrange occasional workshops and speakers.
---
NW Regional Day 2018 was held in Leyland on Saturday 21st April 2018 and Merseyside Young Embroiderers' won First, Second and Third prizes in the YE Kathleen Mansfield Award!! Well done Merseyside YE!! And congratulations to our YE Leader Val Heron!! Have a look at some photos of the day here….
---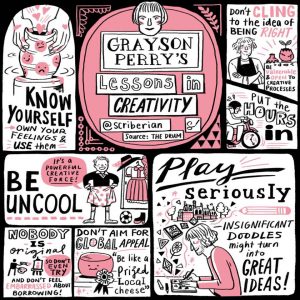 ---
Dilys Parry, one of our members, generously organised a trip to Kendal on Saturday 3rd
June to view the Quaker Tapestry. We had a very enjoyable day with sunshine all the way! The Quaker Tapestry Exhibition Centre staff were very friendly and informative, and the cafe served delicious food as well! Unfortunately we were not permitted to photograph any of the embroideries, but many thanks to Gill Roberts for the lovely photographs of our group.
---
Please note-
Copyright of uncaptioned images is that of the creators, in all instances the names are known to Embroiderers' Guild
---