---
FLAVOURS
The Atkinson, Lord Street, Southport PR8 1DB
7th August – 4th September 2021
Textile artist and Guild member Carole Dawber, has been stitching the midnight oil away preparing for her forthcoming exhibition at The Atkinson in Southport. Although Carole experiments across many different mediums and artistic styles, she is best known for her authentic and detailed stitch portrayals of garden flowers. The honesty of her work is testament to her perseverance to generate fabric renditions of nature.
Carole comments that her exhibited stitch pieces will form part of her 'Bouquet in a Vase' series of embroideries that revisit the joy of an unexpected gift or the insight that flowers endow on the recipient. The fragility of reclaimed sari silks have been skilfully manipulated to capture the fleeting beauty of heady bouquets of flowers that all too often quickly fade. The colour and freshness of these blooms is inherent in Carole's reinvention through her use of hand-dyed, reclaimed sari silk and expressive hand stitch.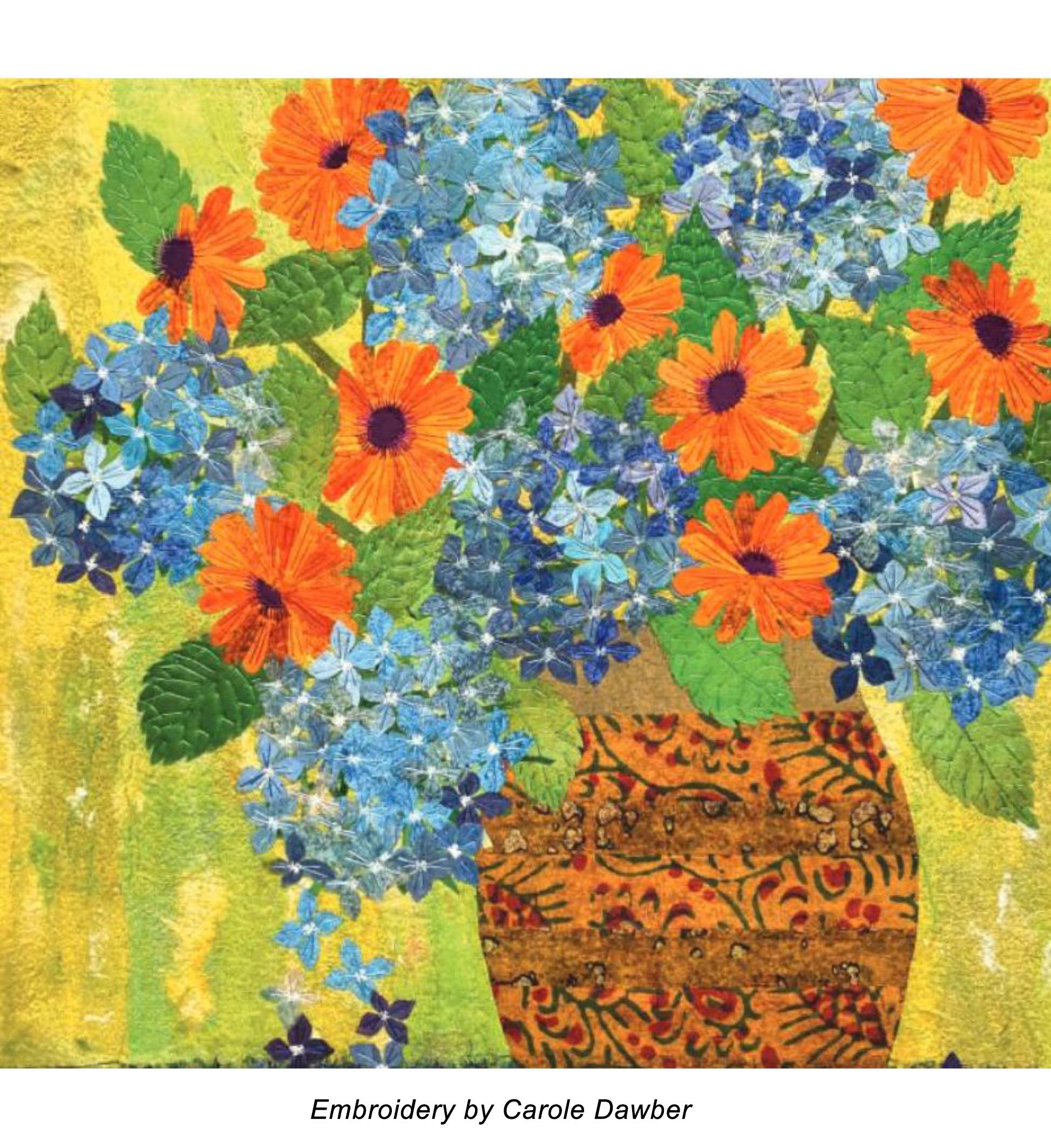 ---
---
---