Captain Cook and the Endeavour
HMS Endeavour, also known as H.M.Bark Endeavour, was a British Royal Navy research vessel that Lieutenant James Cook commanded on his first voyage of discovery, to Australia and New Zealand, from 1768-1771.
The ship was launched in 1764 as the collier Earl of Pembroke, and the Navy purchased her in 1768 for a scientific mission to the Pacific Ocean and to explore the seas for the surmised "Terra Australis Incognito" or "unknown southern land". The Navy renamed and commissioned her as His majesty's Bark the Endeavour. She departed Plymouth in August 1768, rounded Cape Horn, and reached Tahiti in time to observe the 1769 Transit of Venus across the Sun. She then set sail into the largely uncharted ocean to the south, stopping at the Pacific islands of Huahine, Bora Bora and Raiatea to allow Cook to claim them for Great Britain. In September 1769, she anchored off New Zealand, the first European vessel to reach the islands since Abel Tasman's Heemskerck 127 years before.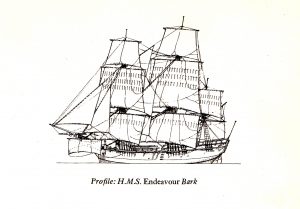 In April 1770, Endeavour became the first ship to reach the east coast of Australia, when Cook went ashore at what is now known as Botany Bay. Endeavour then sailed north along the Australian coast. She narrowly avoided disaster after running aground on the Great Barrier Reef, and Cook had to throw her guns overboard to lighten her. He then beached her on the mainland for seven weeks to permit rudimentary repairs to her hull. On 10th October 1770, she limped into port in Batavia (now named Jakarta) in the Dutch East Indies for more substantial repairs, her crew sworn to secrecy about the lands they had visited. She resumed her westward journey on 26th December 1770, rounded the Cape of Good Hope on 13th March 1771, and reached the English port of Dover on 12th July 1771, having been at sea for nearly 3 years.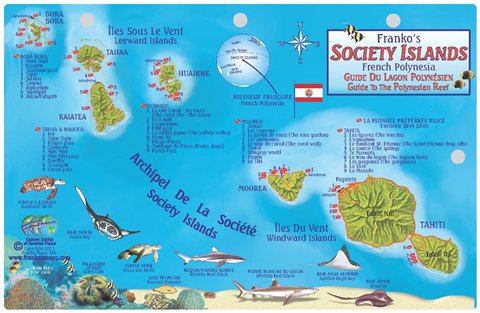 Joseph Banks
Joseph Banks was appointed to a joint Royal Navy/ Royal Society scientific expedition to the South Pacific Ocean on HMS Endeavour, 1768-1771. This was the first of James Cook's voyages of discovery in that region. Banks funded seven others to join him: the Swedish naturalist Daniel Solander, the Finnish naturalist Herman Spöring, two artists, a scientific secretary, and two black servants from his estate.
The voyage went to Brazil, where Banks made the first scientific description of a now common garden plant, bougainvillea (named after Cook's French counterpart, Louis Antoine de Bougainvillea), and to other parts of South America. The voyage then progressed to Tahiti (where the Transit of Venus was observed, the overt purpose of the mission), to New Zealand and to the east coast of Australia, where Cook mapped the coastline and made landfall at Botany Bay then at Round Hill (23rd -25th May 1770), which is now known as Seventeen Seventy and Endeavour River (near modern Cooktown) in Queensland, where they spent almost seven weeks ashore while the ship was repaired after becoming holed on the Great Barrier Reef. While they were in Australia, Banks, Daniel Solander and the Finnish botanist Dr. Herman Spöring Jr. made the first major collection of Australian flora, describing many species new to science. Almost 800 specimens were illustrated by the artist Sydney Parkinson and appear in Banks' Florilegium, finally published in 35 volumes between 1980 and 1990.
Banks arrived back in England on 12th July 1771 and immediately became famous. He intended to go with Cook on his second voyage, which began on 13th May 1772, but difficulties arose about Banks' scientific requirements on board Cook's new ship, Resolution. The Admiralty regarded Banks' demands as unacceptable and without prior warning withdrew his permission to sail. When he settled in London he began work on his Florilegium. He kept in touch with most of the scientists of his time, was elected foreign member of the Royal Swedish Academy of Sciences in 1773, and added a fresh interest when he was elected to the Dilettante Society in 1774. He was afterwards secretary of this society from 1778 to 1797. On 30th November 1778 he was elected President of the Royal Society, a position he was to hold with great distinction for over 41 years.
Banks was made a baronet in 1781, three years after being elected president of the Royal Society. During much of this time he was an informal advisor to King George 111 on the Royal Botanic Gardens, Kew, a position that was formalised in 1797. Banks dispatched explorers and botanists to many parts of the world, and through these efforts Kew Gardens became arguably the pre-eminent botanical gardens in the world, with many species being introduced to Europe through them and through Chelsea Physic Garden and their head gardener John Fairbairn. Banks directly fostered several famous voyages, including that of George Vancouver to the north-eastern Pacific, and William Bligh's voyages to transplant breadfruit from the South Pacific to the Caribbean islands. Banks was also a major financial supporter of William Smith in his decade-long efforts to create a geological map of England, the first geological map of an entire country. He also chose Allan Cunningham for voyages to Brazil and the north and northwest coasts of Australia to collect specimens.
Joseph Banks Florilegium
Banks' Florilegium is a collection of copperplate engravings of plants collected by Sir Joseph Banks and Daniel Solander while they accompanied Captain James Cook on his voyage around the world between 1768 and 1771. They collected plants in Madeira, Brazil, Tierra del Fuego, the Society Islands, New Zealand, Australia and Java. Banks' and Solander's specimens were studied aboard HMS Endeavour by Sydney Parkinson. He drew each specimen and made notes on their colour, and for some species he completed watercolour illustrations. When they returned to London, Banks hired 5 artists to create watercolours of all of Parkinson's drawings. Between 1771 and 1784 Banks hired 18 engravers to create the copperplate line engravings from the 743 completed watercolours at a considerable cost. The Florilegium was not printed in Banks' lifetime and he bequeathed the plates to the British Museum. Some of the plates were eventually printed. Between 1900 and 1905, James Britten and the British Museum issued prints of 315 of the plant engravings in black ink, under the title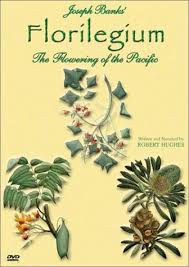 Illustrations of Australian Plants. Others were included in black and white in the 1973 book Captain Cook's Florilegium. The first complete full-colour edition of the Florilegium was published between 1980 and 1990 in 34 parts by Alecto Historical Editions and the British Museum (Natural History).
If you have any pictures or information you would like to add to this page please contact Hilary
itrep@megonline.co.uk

and we will gladly update the page accordingly.