Find directions to L.A.C.E Conference Centre here….
About the venue:
Address- The Conference Centre at L.A.C.E, Croxteth Dr, Sefton Park, Liverpool L17 1AA
L.A.C.E. is The Liverpool Centre for Evangelization and it belongs to the Archdiocese of Liverpool.
NW Regional Day 2020 will begin with doors opening at 9.00am, and end with Farewell Refreshments at 3.45pm.
---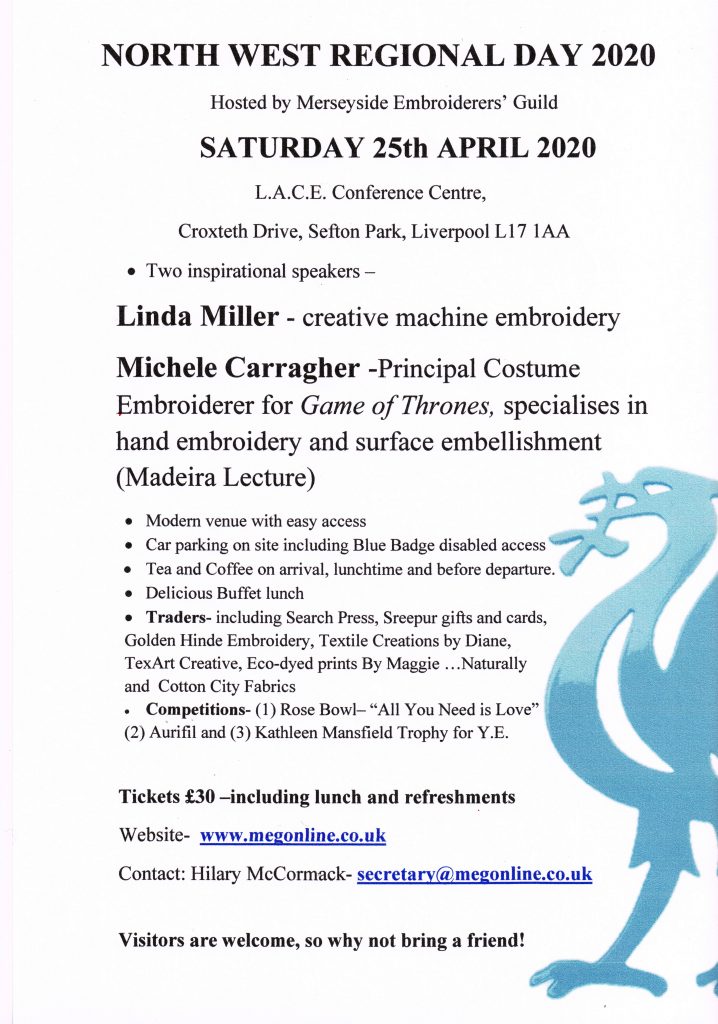 For Rose Bowl, Aurifil and Kathleen Mansfield Competition Guidelines and Rules click here ….
If you would like to have a 2020 Competition Entry/Insurance form just email secretary@megonline.co.uk